Description
Serve your delicious dishes with this eco-friendly Eco-gecko heavy weight disposable wooden spoon.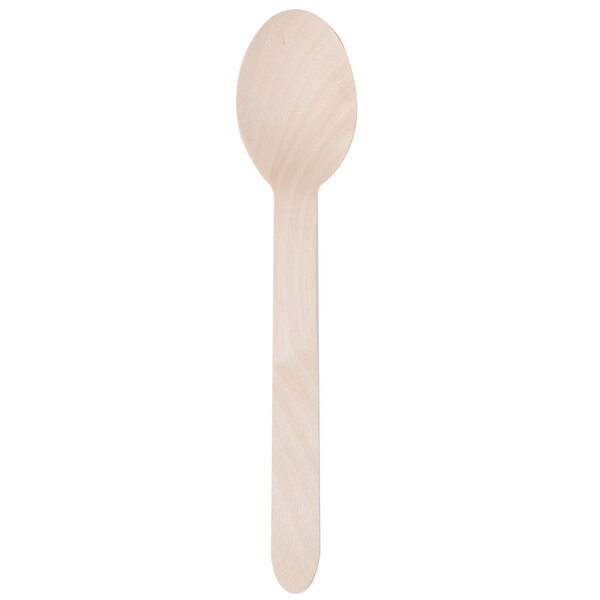 Offer an eye catching, economical alternative to traditional disposable cutlery at your take out restaurant, hotel, cafe, coffee shop, winery, office break room, or catered events with this environmentally friendly, renewable wooden spoon! It can be used with a variety of foods from yogurt and ice cream to chunky soups.
Environmentally Friendly
This biodegradable heavy weight wooden spoon is made with solid birch wood that is harvested from F.S.C. (Forest Stewardship Council) Certified replanted / sustainable forests. This spoon offers a great alternative to plastic disposables for eco-conscious businesses while still maintaining an affordable price.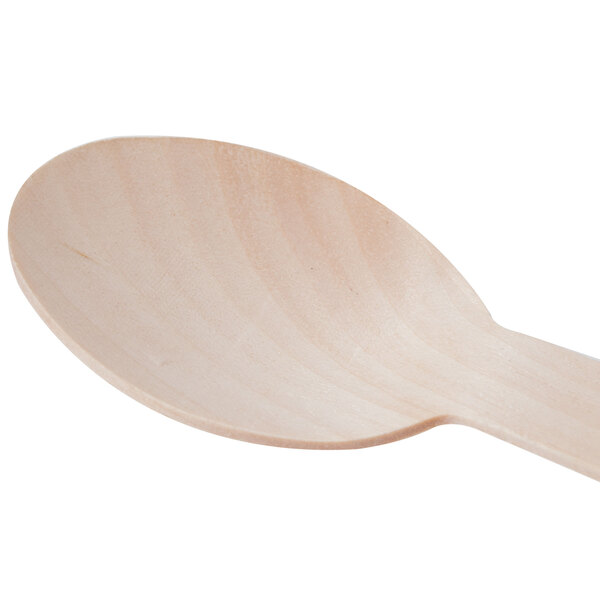 Durable, Heavy Weight Material
With its solid birch composition, this spoon is heavy weight and durable. It will not break down if stored in high heat areas and it can be used for the same foods traditional disposable cutlery are used for.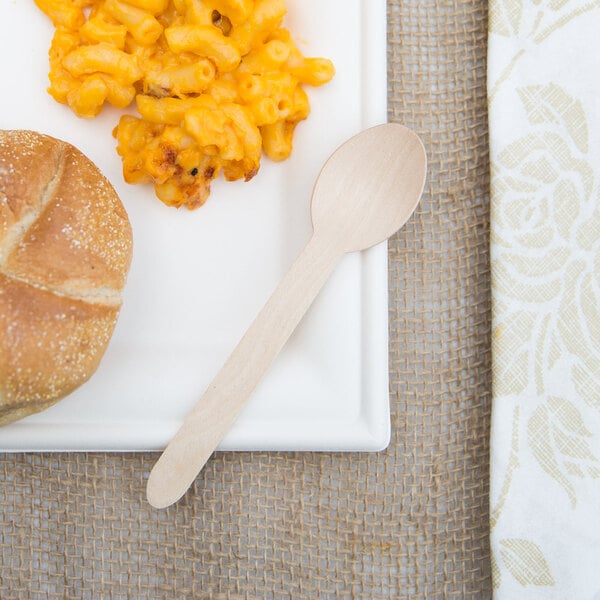 Great Presentation
Its birch composition is not only a great economical alternative, but will also give your table a more sophisticated look with its natural beauty.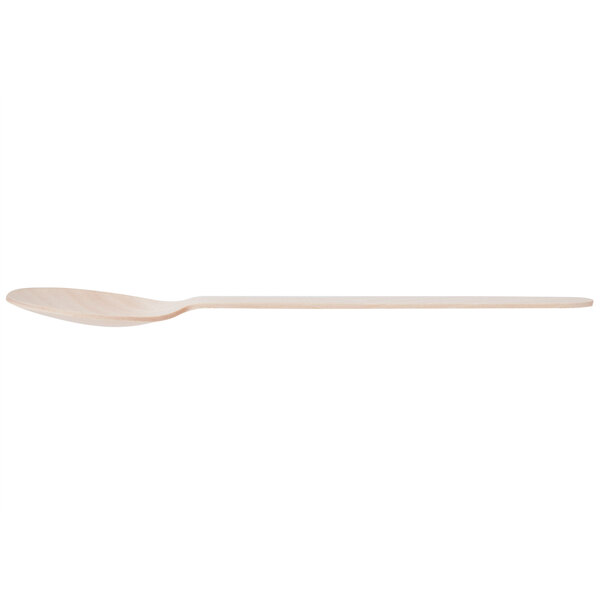 Disposable
This spoon is biodegradable and even burnable, making it ideal for use from takeout to coffee shops to summer camps or lodges.
Payment & Security
Your payment information is processed securely. We do not store credit card details nor have access to your credit card information.