Description
Offer your guests an eco-friendly option for flatware with this Eco-gecko disposable wooden heavy weight fork!
Provide an eye catching, economical alternative to traditional disposable utensils at your take-out restaurant, cafe, coffee shop, or break room with this Eco-gecko disposable wooden fork. Modern and chic, wooden flatware has become a go-to option for caterers and restaurant owners when choosing disposable utensils.
Heavy Weight Construction
This heavy weight wooden fork is a great alternative to green, biodegradable plastic cutlery because it won't break down if stored in high heat areas. Plus, it is perfect to use with side dishes thanks to its sturdy construction!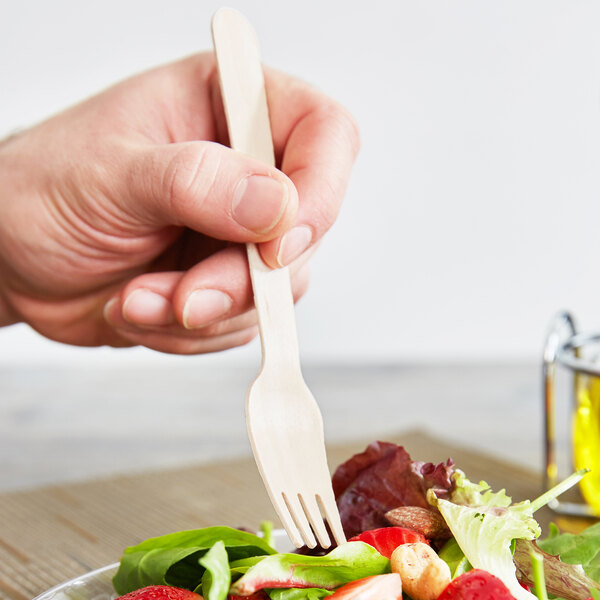 FSC-Certified Birch Wood Material
This wooden cutlery is made from solid birch wood that is harvested from F.S.C. (Forest Stewardship Council) Certified replanted / sustainable forests. Wooden utensils, such as these wooden forks, are also ideal for use at summer camps, lodges, or other outdoor venues.
Payment & Security
Your payment information is processed securely. We do not store credit card details nor have access to your credit card information.