Description
Serve your culinary creations on this disposable Eco-gecko sustainable 8" square palm leaf plate.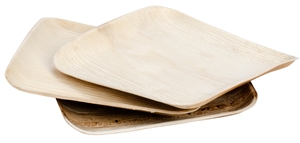 If you want the convenience of disposable dinnerware without the harm to the environment, this Eco-gecko sustainable 8" square palm leaf plate will get the job done. Each plate is durable enough for use with both hot and cold foods, and when customers are finished eating, they can simply throw the plate away. This feature keeps you from having to wash as many dishes in your establishment, saving you time and water.
Made with Eco-Friendly Materials
Each plate is made with all-natural palm leaves, ensuring they are completely biodegradable and compostable. Using these plates will keep plastic and other harmful materials out of landfills, and your environmentally-conscious customers will appreciate it.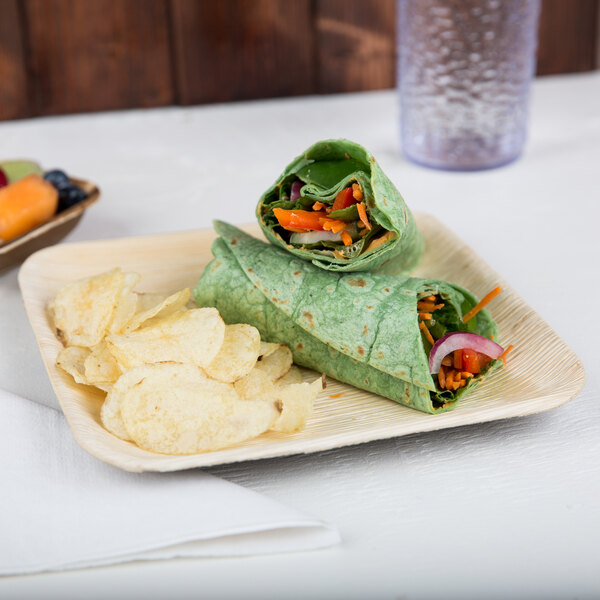 Environmentally-Friendly Look
This Eco-gecko plate is more upscale than paper or plastic, and features a distinctly environmentally-friendly look. Your customers will know this plate is green just by looking at it.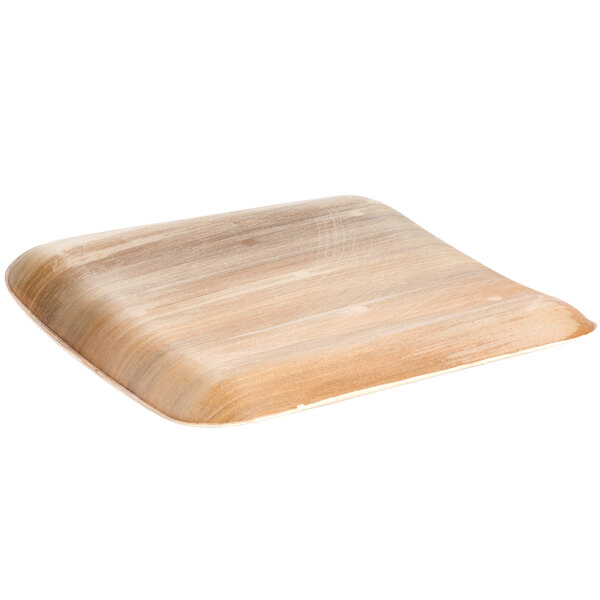 Durable Construction
Each plate is made for use with both cold and hot foods, and it won't leak or drip like paper plates will. This durability will save you from having to double up on plates when serving hot food.
Payment & Security
Your payment information is processed securely. We do not store credit card details nor have access to your credit card information.