Description
Show off your finest champagne or sparkling wine in this Libbey 3795 Embassy 6 oz. flute glass!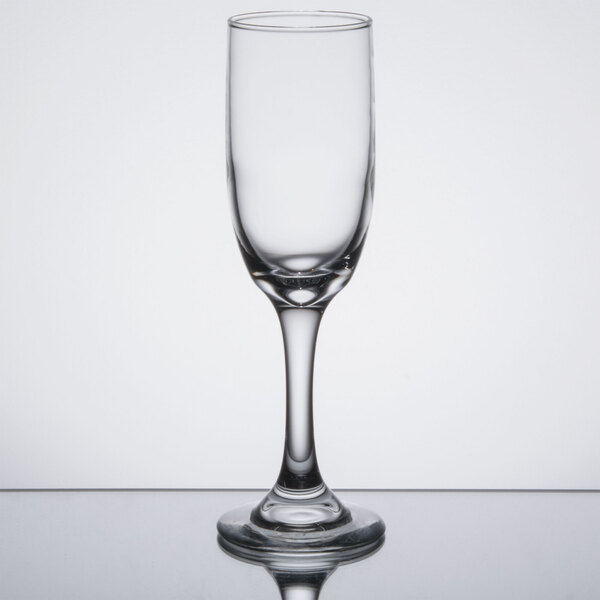 This glass is ideal for any restaurant or bar serving champagne and sparkling wine. Thanks to its versatile design, it can even be used for serving your signature cocktails. With its classic lines and brilliant clarity, this glass is the perfect choice for banquets and catered events, weddings and parties, or everyday use in your bar or restaurant.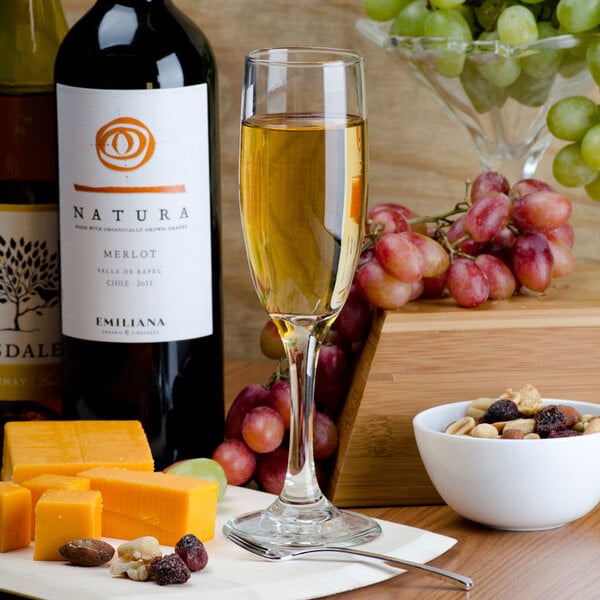 Excellent Clarity
This stunning glass is sure to impress your patrons with its exceptional clarity. This allows for great visibility to showcase each glass of champagne or wine.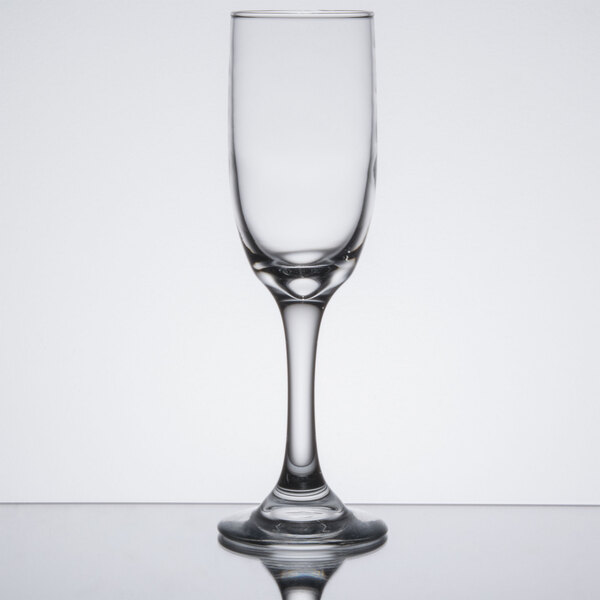 Elegant Silhouette
With a sleek, elongated bowl, this flute glass creates a narrow silhouette that is sure to put your guests in a good mood whether they're celebrating a holiday, wedding, or anniversary!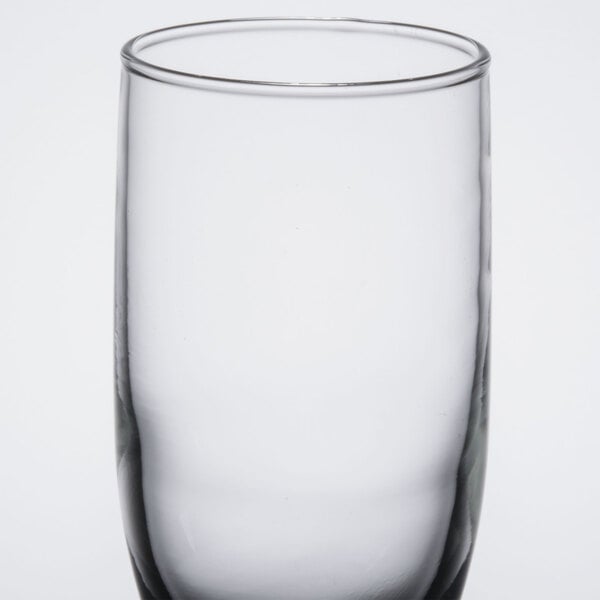 Sheer Rim
The sheer rim is beadless and durable, offering a higher end experience in your commercial establishment.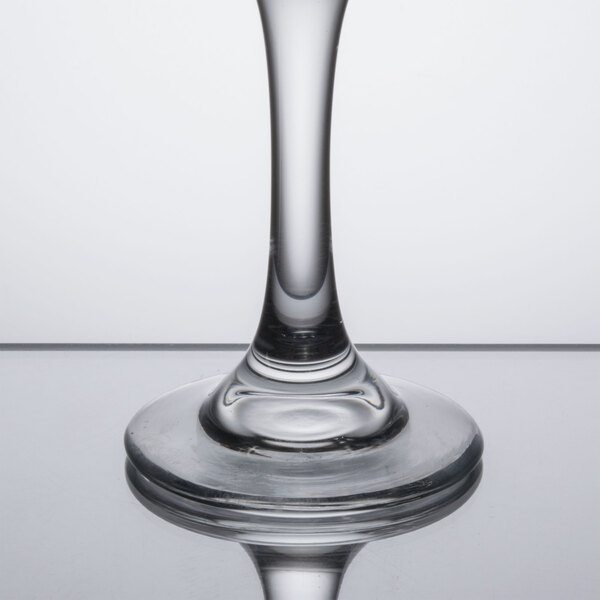 Long Stem
The long stem creates a comfortable hold for guests while ensuring their hands don't unintentionally warm the contents of the glass.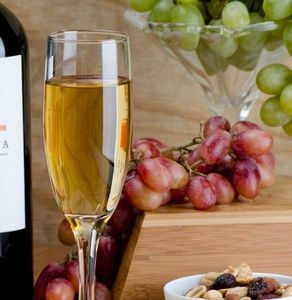 Outstanding Quality
Since 1818, Libbey has been a leading distributor of glassware, providing a wide selection of durable and elegant products to suit your many needs. In that grand tradition, the high-quality form and feel of this Embassy flute glass make it a perfect addition to any restaurant, hotel, or bar. Offering unparalleled brilliance and clarity, this glass makes it instantly clear that your customers are receiving the best product and service possible.
Payment & Security
Your payment information is processed securely. We do not store credit card details nor have access to your credit card information.