Description
For a distinctive product presentation, serve a variety of foods in this Choice 5" x 4" x 3" chrome rectangular mini fry basket.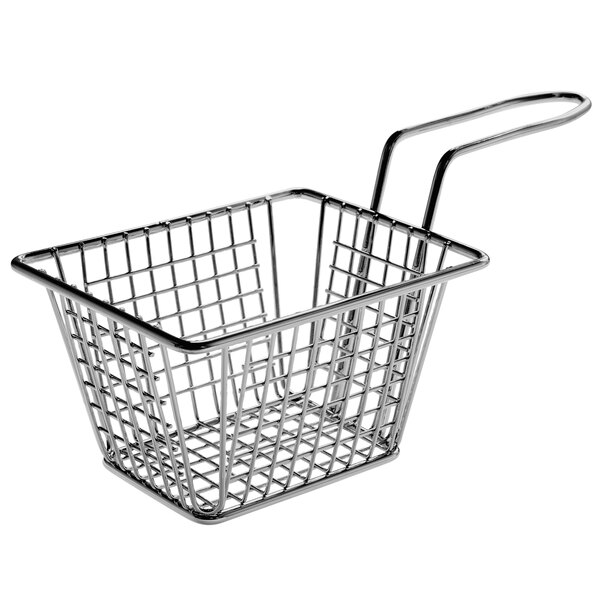 No matter what you've battered, dipped, or fried, this basket will supply a uniquely beautiful and trendy product presentation that will wow your guests at first sight. Plus, it's a cost effective and durable addition to any facility. While its compact size is ideal for adding to plated food, its sturdy handle enhances the appearance of the basket while also supplying servers with a convenient grip for easy transportation. So whether you run a retro diner or an upscale bar, this basket is the perfect way to enhance your tabletop with style!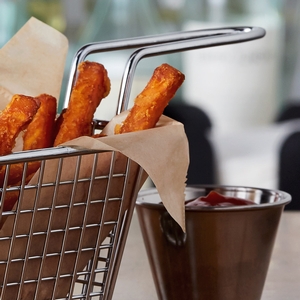 Stylish and Sturdy Handle
While this basket's beautiful handle enhances the appearance of your overall food presentation, it also provides a convenient place for your servers to hold when catering to your valued guests. Plus, it allows all employees to keep their hands away from the food.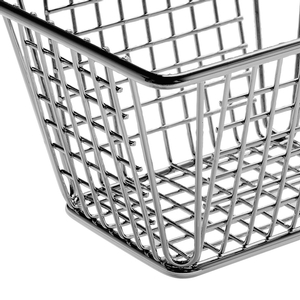 Durable Construction
Designed to resist rust and corrosion for long-lasting use, this mini fry basket boasts a durable metal construction with an attractive chrome finish. Capable of withstanding the wear and tear of commercial kitchen environments, this item's sleek finish also ensures easy cleaning.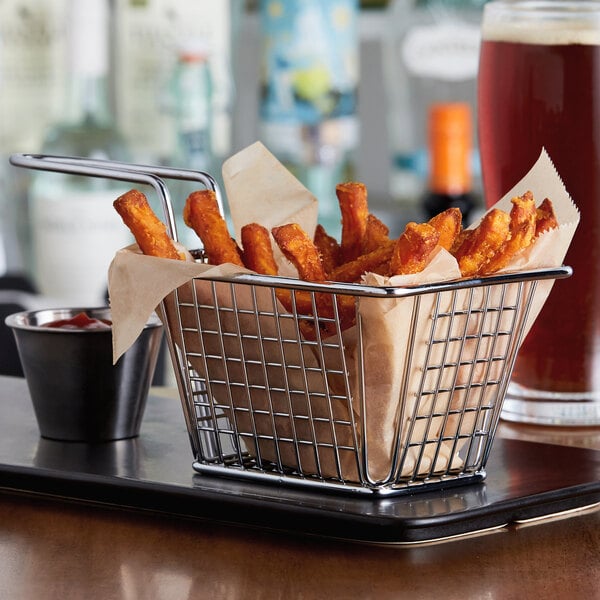 Versatile Uses
This item's universal color allows you to pair it with any sandwich wrap paper (sold separately) to serve up french fries, mozzarella sticks, and popcorn chicken. It's even great for holding sweetener packets, small seasoning shakers, and butter and jelly portion cups with ease. Also, you can pair this item with Choice sauce cups for a stylish yet functional presentation that will offer your guests all they could ever want. That said, if you're looking for an unconventional way to dress up your tables, then this mini fry basket is the serving vessel for you!
Payment & Security
Your payment information is processed securely. We do not store credit card details nor have access to your credit card information.